2022 Annual BNAC Newsletter
Thursday, December 22nd, 2022

Looking Forward with You to a New Year of Discovery and Growth
The entire team at Buffalo Neuroimaging Analysis Center extends best wishes for the holidays and the new year.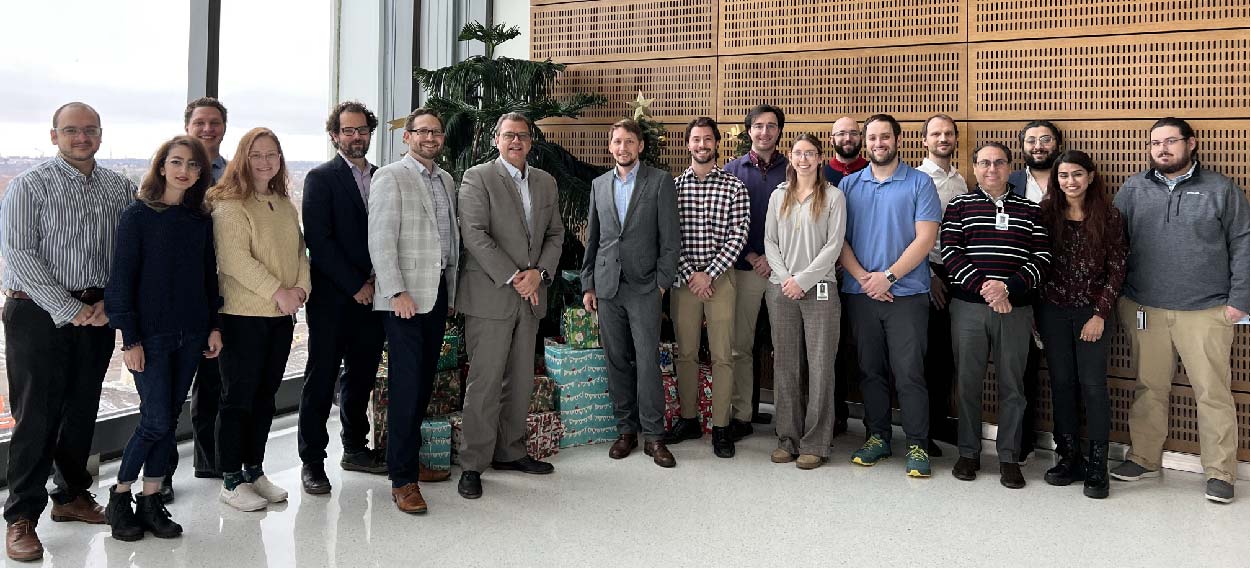 ---
#Message from the Director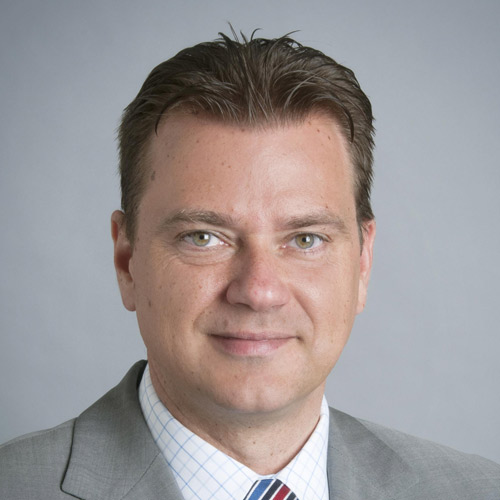 Dear Friends and Colleagues:
Across the full spectrum of our neuroimaging work—from our clinical trials, investigator-initiated research, journal publications, and collaboration with colleagues around the world, to our mentoring of Ph.D. candidates and other aspiring young researchers, and our work directly with people with multiple sclerosis—one commitment is universal and immutable. I'm talking about accountability.
In a year when we celebrate core strengths and mark progress toward new insights and opportunities, it is vital we keep fresh in our minds just how high the stakes are for the people and institutions who depend on what we do. And when the stakes are high, our focus on accountability becomes more important than ever; that's accountability to the highest standards of scientific rigor, quality systems, and the responsible disclosure and measured characterization of what our discoveries mean for the research community as well as for people challenged by neurological disease and disorders.
Our team rose to this high bar throughout a year in which we had a direct hand in publishing 21 articles in high-impact, peer-reviewed journals and made 8 conference presentations, including 15 posters.
Yet we strive to press beyond productivity or even impact measures, honing our strengths in translational research and taking explicit steps to ensure that the priorities of patients never drift from view. Through our sponsored clinical trials that continue to assess and understand DMTs, promising devices, or answer questions about the impact of EBV on MS, for example, as well as investigator-initiated, privately-funded studies like CASA-MS in collaboration with residents and staff at The Boston Home, and vigorous advocacy of our highly-informed Advisory Council, BNAC research remains accountable to patients. We are reminded daily of their high-stakes interest in research that is relevant, validated, and pursued with urgency.
Our clinical trial sponsors have equally high expectations. Whether co-designing a study applying an Artificial Intelligence algorithm developed by BNAC's Michael Dwyer, Ph.D., to analyze routine, clinical MRI scans taken in 35 different centers of approximately 1,000 people with MS, or deploying the latest MRI technologies to develop novel scanning techniques and new insights, we remain steadfastly accountable to our sponsors' requirements, ISO9001 quality standards, peer-review rigor, and IRB compliance.
While 2022 has been a year of true continuous improvement at BNAC, it may just be easier to understand our work and our culture in terms of ever-strengthening accountability. We know patients, colleagues, and partners are counting on us. It's what inspires us each day.
Thank you for your continuing confidence and interest in our work together.
Sincerely,
Robert Zivadinov, MD, PhD
Director, Buffalo Neuroimaging Analysis Center
Director, Center for Biomedical Imaging at the Clinical Translational Science Institute
Professor of Neurology, Department of Neurology,
Jacobs School of Medicine and Biomedical Sciences
University at Buffalo, SUNY
[email protected]
---
#Message from the Advisory Council Chair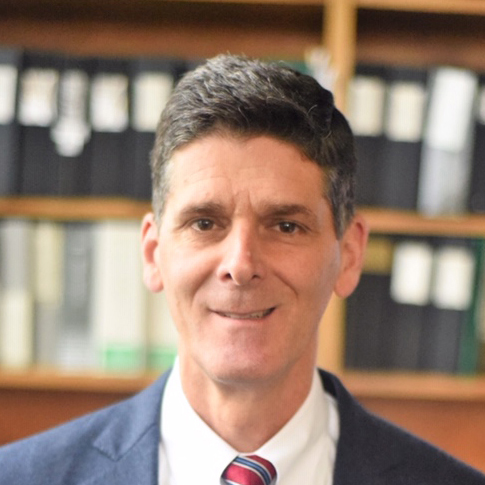 Dear Friends of BNAC:
As an advisory council, it is our hope to offer the researchers at BNAC meaningful insight from people living with MS to help them find a cure for this horrific disease. To do so, our voices must be heard.
So, it is both an honor and a pleasure to report that our Director Dr. Robert Zivadinov and his talented team of researchers have proven again this year that they are listening. Let me share with you three examples.
In 2022, the BNAC team completed the first and most important phase of the CASA-MS study. (Please see a complete update below.) This unique, investigator-initiated study, which focuses for the first time on those whose disease has progressed dramatically, yet unpredictably, took place for one reason: the BNAC research team listened. They listened to the Council and then met with a group of people with advanced MS living in Boston MA. There, they listened again, and were inspired to undertake research no one has yet pursued. In doing so, a novel study ensued with an initial hope being to explain why MS may progress so severely in some while not so dramatically in others.
Also, when members of the Advisory Council's Research Committee voiced concerns regarding doctor and patient communications, especially when it comes to imaging results, Dr. Zivadinov worked with several members of the Council to design a study to address what members identified as an important gap in the clinical experience of people with MS. The study examined the perspectives of researchers, clinicians, and patients and confirmed that many neurologists actually avoid difficult, yet important conversations with their patients about brain atrophy, in part because they often hear the diagnosis with the same fear and anxiety as a cancer diagnosis. The findings prompted 13 tangible, consensus recommendations that doctors can follow to help patients better understand imaging outcomes and their own experiences. The ensuing article "Communicating Neurodegeneration and Brain Atrophy to MS Patients," was published in the Journal of Neurology with further communication guides to come.
And finally, we highlight an extended exchange between the Council and BNAC researchers to understand more deeply what "patient-centered" research means and why it matters. Not all research is patient centered, yet by contrasting perspectives of researchers and people with MS, BNAC identified three priorities at the center of such research efforts. Research is more patient centered when it is especially relevant to people with MS, aligning with their experiences; when it is validated by real-life outcomes that affirm the research; and when it reflects the urgency with which all people with MS seek answers, balancing hope for quality-of-life outcomes with long-term science objectives. Patient centered research is translational and fully accessible, informing patients, guiding clinicians, and leading to interventions that improve people's lives.
For people with MS or other neurodegenerative conditions, research can seem distant and arcane. The Council strives to help researchers remain cognizant of these perspectives and, when possible, incorporate experiences and concerns of patients into their studies. Dr. Zivadinov's commitment to ensure the team is patient centered affirms that, within BNAC, the patient is always heard.
Sincerely,
Larry A. Montani
Chair, BNAC Advisory Council
---
#2022 Highlights
2022 was a year of continuous improvement for BNAC.
Researchers held 8 platform presentations at several international scientific conferences and shared 15 featured posters.
Seven PhD students, 6 MSc students, and 13 undergraduate students were mentored by BNAC faculty.
Our clinical core lab began several new and continued ongoing phase II, III regulatory, phase IV, pivotal device clinical trials, and translational research studies.
Our preclinical core lab completed several important studies using novel imaging biomarkers for detection of microglial activity.
BNAC faculty and staff won several research and travel awards.
A new 3T scanner with superb technical capabilities was purchased for the Center of Biomedical Imaging and is planned to be installed in early 2023. The scanner will provide new technical capabilities to the University at Buffalo researchers and to the BNAC members.
The BNAC Advisory Council added prestigious members and focused their work on research, education, and, outreach, providing patient-centered guidance and insight to researchers. Members of the Council co-authored a paper published in the Journal of Neurology on how to communicate difficult news to patients.
---
#BNAC in the News
In addition to sharing news with its many stakeholders on our website, on LinkedIn, and on Facebook, highlights of BNAC's work can be found online through other media.
1/26/22 - Population Health Guide to the Evolution of Endpoints in Multiple Sclerosis; American Journal of Managed Care – Robert Zivadinov, MD, PhD, Michael J. Fine, MD, Krishna R. Patel, PharmD, RPh, Neil Minkoff, MD. Supplements and Featured Publications, Population Health Guide to the Evolution of Endpoints in Multiple Sclerosis.
4/4/22 - The DeepGRAI Registry in Multiple Sclerosis; Neurology Live – Robert Zivadinov, MD, PhD, offers his insight into the findings from the DeepGRAI registry of thalamic volume measurement on multicenter clinical-quality T2-FLAIR images in multiple sclerosis.
4/8/22 - Understanding the Relationship Between Cerebral Arterial Blood Flow and Serum ...; Neurology Live – Dejan Jakimovski, MD, PhD, research assistant professor, Buffalo Neuroimaging Analysis Center, discussed his presentation at AAN 2022 on the associations between cerebral hypoperfusion and increased axonal pathology in MS.
4/22/22 - MS researchers in Buffalo and Boston join forces to understand the most severe, and ...; Buffalo News – Larry Montani got involved about a year later with the Western New York chapter of the National Multiple Sclerosis Society, and later with the Buffalo Neuroimaging Analysis Center (BNAC). The center uses innovative and advanced techniques to better understand and treat neurological diseases.
4/25/22 - UB study to examine why some with MS develop severe disease while others never do; University at Buffalo – CASA MS principal investigators are Dejan Jakimovski, Robert Zivadinov and Bianca Weinstock-Guttman, Murali Ramanthan, Ralph Benedict and Michael Dwyer. All are UB faculty members
4/26/22 - Comparing Reactive Microglia and Astrocytes in Secondary Progressive Multiple Sclerosis; Neurology Live – Robert Zivadinov, MD, PhD, discusses the design of a novel comparative study assessing the effect of siponimod (Mayzent; Novartis) and ocrelizumab (Ocrevus; Genentech) on microglia and astrocytes in patients with SPMS.
5/23/22 - Plasma 24-hydroxycholesterol is associated with narrower common carotid artery and ...; Multiple Sclerosis and Related Disorders – Plasma 24-hydroxycholesterol is associated with narrower common carotid artery and greater flow velocities in relapsing multiple sclerosis.
7/8/22 - Fans of Annette Funicello; University at Buffalo – To learn more about the CASA-MS research being conducted by the university's Buffalo Neuroimaging Analysis Center click the University at Buffalo logo on the upper left of this page.
7/8/22 - Faculty, Staff Receive 2022 SUNY Chancellor's Awards; UBMD Physicians' Group – Jacobs School recipients are Adnan Siddiqui, MD, PhD, professor and vice chair of neurosurgery; and Robert Zivadinov, MD, PhD, professor of neurology and biomedical informatics.
7/30/22 - UB hosts tribute to groundbreaking MS researcher Lawrence Jacobs; University at Buffalo – She is also a researcher with UB's Buffalo Neuroimaging Analysis Center (BNAC), which she noted, was started by Jacobs "with just two computers and a research assistant."
9/20/22 - Aerobic exercise training promising for restoring function in individuals with multiple ...; ScienceDaily – Brian M. Sandroff, Robert W. Motl, Cristina A. F. Román, Glenn R. Wylie, John DeLuca, Gary R. Cutter, Ralph H. B. Benedict, Michael G. Dwyer, Robert Zivadinov. Thalamic atrophy moderates associations among aerobic fitness, cognitive processing speed, and walking endurance in persons with multiple sclerosis.
11/22/22 - Ocrelizumab's Impact on Humoral Response to EBV: Robert Zivadinov, MD, PhD; Neurology Live – The director of the Buffalo Neuroimaging Analysis Center provided context on a new study exploring ocrezliumab's (Ocrevus; Genentech) effect on leptomeningeal inflammation and humoral response to EBV.
11/8/22 - App may help people with MS ward off cognitive decline; Futurity – He and his colleagues at the Buffalo Neuroimaging Analysis Center have previously demonstrated that an MS patient's level of conscientiousness can even be a predictor of brain atrophy, with patients with low conscientiousness experiencing more neurodegeneration over a shorter period than their highly conscientious counterparts.
11/12/22 - New lesion measurement better predicts MS progression; Health Imaging – Corresponding author Robert Zivadinov of the Buffalo Neuroimaging Analysis Center and colleagues noted that these measurements could be used in the future to better manage care for patients with worsening disabilities attributed to MS.
11/14/22 - MS clinicians listen up: Here's how your patients need you to talk about brain atrophy with them; University at Buffalo – Co-authors from the Jacobs School or the Buffalo Neuroimaging Analysis Center include Bianca Weinstock-Guttman, MD, SUNY Distinguished Professor; Channa Kolb, MD, assistant professor; Dejan Jakimovski, MD, PhD, research assistant professor; Ralph H. Benedict, PhD, professor, Svetlana Eckert, MD, clinical assistant professor, Michael G. Dwyer, PhD, associate professor; Niels Bergsland, PhD, and David Hojnacki, MD.
11/15/22 - How docs should talk about brain atrophy to people with MS; Futurity – "Each group involved in this publication—researchers, providers, and especially patients—has contributed a valuable perspective to the goal of better communication about this complex disease," says corresponding author Robert Zivadinov, professor of neurology in the Jacobs School of Medicine and Biomedical Sciences at the University at Buffalo and director of the Buffalo Neuroimaging Analysis Center (BNAC).
---
#Publication Highlights
BNAC was involved in 21 publications in high-impact journals in 2022. Highlights include:
Pennington P, Weinstock-Guttman B, Kolb C, Jakimovski D,P Sacca K, Benedict RHB, Eckert S, Stecker M, Lizarraga A, Dwyer MG, Schumacher CB, Bergsland N, Picco P, Bernitsas E, Zabad R, Pardo G, Negroski D, Belkin M, Hojnacki D, Zivadinov R. Communicating the relevance of neurodegeneration and brain atrophy to multiple sclerosis patients: patient, provider and researcher perspectives. J Neurol 2022;doi:10.1007/s00415-022-11405-3.
Sandroff BM, Motl RW, Román CAF, Wylie GR, DeLuca J, Cutter GR, Benedict RHB, Dwyer MG, Zivadinov R. Thalamic atrophy moderates associations among aerobic fitness, cognitive processing speed, and walking endurance in persons with multiple sclerosis. J Neurol 2022;269(10):5531-5540.
Jakimovski D, P Zivadinov R, Bergsland N, Oh J, Martin M, Shinohara RT, Bakshi R, Calabresi PA, Papinutto N, Pelletier D, Dwyer MG on behalf of North American Imaging in Multiple Sclerosis (NAIMS). Multi-site reproducibility of lateral ventricular volume using the NAIMS cooperative pilot dataset. J Neuroimaging 2022;doi:32(5):910-919.
Reeves JA,G Dwyer MG, Bergsland N, Wilding GE, Jakimovski D,P Salman F,G Sule B, Meineke N, Weinstock-Guttman B, Zivadinov R, Schweser F. Susceptibility networks reveal independent patterns of iron abnormalities in multiple sclerosis. Neuroimage 2022:261:119503.
For the entire list of 2022 publications please click here.
---
#Conference Highlights
BNAC had 8 conference platform presentations and 15 posters featured at international scientific conferences in 2022 around the globe. Highlighted presentations are listed below:
Jochmann T, Jakimovski D, Hametner S, Zivadinov R, Haueisen J, Schweser F. Nonsusceptibility frequency shifts in the human brain and their impact on quantitative susceptibility mapping. 2022 Joint Workshop on MR phase, magnetic susceptibility and electrical properties mapping, Lucca, Italy, October 16 to 19, 2022.
Jakimovski D, Bergsland N, Dwyer MG, Choedun K, Marr K, Weinstock-Guttman B, Zivadinov R. Cerebral blood flow dependency on systemic arterial circulation in progressive multiple sclerosis. 10th Annual International Society for Neurovascular Disease (ISNVD) Meeting, New York City, NY, USA, July 21-23,2022.
Jakimovski D, Gibney B, Marr K, Ramasamy DP, Bergsland N, Dwyer MG, Weinstock-Guttman B, Ramanathan M, Zivadinov R. Lower cerebral arterial blood flow is associated with greater serum neurofilament light chain levels in multiple sclerosis patients. 10th Annual International Society for Neurovascular Disease (ISNVD) Meeting, New York City, NY, USA, July 21-23,2022.
Zivadinov R. Imaging microglia in multiple sclerosis: Lesions and Beyond. Consortium of Multiple Sclerosis Centers (CMSC) Annual Meeting, National Harbor, MD, June 3, 2022.
Zivadinov R. Imaging microglia in multiple sclerosis: Introduction to the course: Consortium of Multiple Sclerosis Centers (CMSC) Annual Meeting, National Harbor, MD, June 3, 2022.
Benslimane I, Grabner G, Hametner S, Jochmann T, Zivadinov R, Schweser F. Beyond qMRI: Biological tissue properties from single-subject unsupervised deep learning with theoretical signal constraints. 31st Annual Meeting of the International Society for Magnetic Resonance in Medicine, London, England, UK, May 07 to 12, 2022.
Jochmann T, Haueisen J, Jakimovski D, Zivadinov R, Schweser F. In vivo validation and quantification of non-susceptibility frequency contrast obtained with DEEPOLE QUASAR.
Jakimovski D, Gibney B, Marr K, Ramasamy DP, Dwyer MG, Bergsland N, Weinstock-Guttman B, Ramanathan M, Zivadinov R. Lower cerebral arterial blood flow is associated with greater serum neurofilament light chain levels in multiple sclerosis patients. 74th Annual Meeting of the American Academy of Neurology, Seattle, USA, April 5, 2022:S19:006.
---
#Awards and Recognition
Throughout 2022, BNAC members' accomplishments were acknowledged by a number of awards.
Taylor Wicks, a BNAC MSc candidate, was awarded 2022 European Committee for Treatment and Research in Multiple Sclerosis (ECTRIMS) Travel Grant.
Ilyes Benslimane, a BNAC PhD candidate was awarded the Beverly Petterson Bishop and Charles W. Bishop Neuroscience Travel Award. The fund supports University at Buffalo efforts and excellence in neuroscience and ensures that neuroscience remains a major focus at UB.
Robert Zivadinov, MD, PhD was awarded SUNY Chancellor's 2022 Award for Excellence in Scholarship and Creative Activities, University at Buffalo, State University of New York.
Ilyes Benslimane and Fahad Salman, PhD candidates were awarded travel stipends from the UB Graduate Student Association to attend the 2022 Joint Workshop on MR phase, magnetic susceptibility, and electrical properties mapping in Luca, Italy under mentorship of Ferdinand Schweser, PhD.
Ilyes Benslimane was awarded a PhD training fellowship from NIH NINDS as part of Dr. Schweser's parent R01 grant (NS114227) for his dissertation project entitled "BIOquantification through PHYSIcs-Constrained Single-Subject Deep Learning (BIOPHYSICSS)". The fellowship duration is 2.5 years.
Zachary Weinstock, a BNAC PhD Candidate, was awarded the $5,000 Nancy Chazen- Foundation of the CMSC Medical Student Research Scholarship Award.
Nicholas Young was awarded 2022 ISNVD Annual Meeting at New York University Grossman School of Medicine Travel Award in amount of $500.
For the entire list of 2022 awards please click here.
---
#2022 Marc Stecker Award for Excellence in MS Research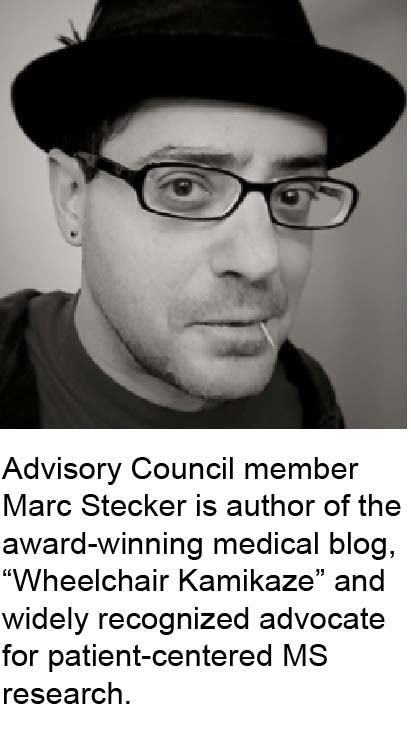 The Marc Stecker Award for Excellence in MS Research was created in 2020 to foster innovative and patient-centric research by BNAC scientists seeking a cure for multiple sclerosis. The award is given periodically in honor of Marc Stecker, a founding member of the BNAC Advisory Council and a faithful supporter of research into the causes of and cures for multiple sclerosis.
The award is given to a BNAC researcher; candidate for PhD, Masters or undergraduate degree; or a Research Fellow or consultant.
The award recognizes the honoree's willingness to pursue ideas that are not necessarily part of the mainstream of multiple sclerosis research. It celebrates those who take an approach to research that incorporates patient-centered concerns and outcomes. Equally important is the winner's demonstrated ability to communicate about MS research to a non-medical audience in a readily understandable manner.
In its desire to encourage and recognize BNAC researchers, the Advisory Council created the Center's first endowment fund from which the Stecker award is given.
2022 Honoree, Tom Fuchs, MD, PhD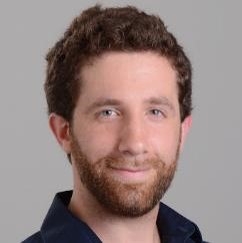 Tom Fuchs, BNAC postdoctoral research fellow was awarded the 2022 Marc Stecker Award for Excellence in MS Research. His research enthusiasm is matched by Marc's own compassion and professionalism. His courage and curiosity to pursue questions outside the mainstream, including cognitive assessments, cognitive rehabilitation, and conscientiousness decline—areas largely overlooked by multiple sclerosis researchers and clinicians—are important and valued.
Tom has never lost sight of what research means to those who suffer from MS. He has taken the time to truly listen to people with MS to better understand their deepest fears and concerns as well as the barriers they face. This is what we mean by patient-centered research and the result is meaningful help for clinicians to recognize and understand the importance of cognitive testing. He has shown how it is both possible and important to communicate with patients and listen to their experiences, while integrating this understanding into his research.
He also has demonstrated excellence as an educator and scientific communicator. He has inspired and opened the door to deeper understanding for many BNAC students. For those with MS, he has found the language, the metaphors, and the compassion to provide desperately-needed understanding and empathy.
We are honored and delighted he is part of our organization and excited to present him with the 2022 Marc Stecker Award for Excellence in MS Research.
---
#Research Update
#CLINICAL CORE LAB TRIAL ACTIVITIES
Through cutting edge imaging technologies, techniques, and analytics, BNAC's core lab activities focus on how to help bring to market new medications and interventional devices. Every BNAC clinical trial is built on a high degree of innovation, professionalism, integrity, and a keen sensitivity to patient considerations. This means trial sponsors and partners experience our unequivocal respect for deadlines, commitments, and scientific advances, including rapid incorporation of novel endpoints. This is reflected in our ISO 9001:2015 certification, while the quality of our acquisition and analysis of clinical trial imaging data is reflected in our track record of ongoing research, peer-reviewed publications, and presentations.
As we perform phase II, III, and IV multi-center clinical trials, as well as device approval studies with our many industry partners, we collaborate with hundreds of research partners in more than 70 countries on five continents, to assess the efficacy of drugs, interventions, and devices. In 2022, we continued to add new and continuing studies to our list of well over 100 clinical trials in multiple sclerosis, transaortic valve replacement (TAVR), stroke, and Parkinson's disease and more.
In 2022, BNAC continued to serve as a Core MRI Lab for a wide variety of partners including Mapi Pharma, Novartis, Roche-Genentech, Bristol Myers Squibb, EMD Serono, CorEvitas, Octave, Protembis and V-VAVE Medical.
#PRE-CLINICAL CORE LAB ACTIVITIES
BNAC provides comprehensive preclinical core lab services including overall leadership, project design and management, housing and induction of preclinical models, behavioral testing, creation and execution of image acquisition and analysis protocols, immunology and histology examinations, and quality control.
We partner closely with the Center for Biomedical Imaging, a comprehensive core imaging facility at the University at Buffalo (UB) performing imaging studies on a 9.4T ultra-high field MRI with unique cryogenically-cooled coil technology.
In 2022, BNAC's Pre-Clinical Core Lab continued to work with industry partners including Novartis and Bristol Myers Squibb. Two large clinical trials investigating the safety and efficacy of siponimod and bruton tyrosine kinase inhibitor (BTK) in Theiler's Murine Encephalomyelitis virus model of chronic demyelination were conducted using state of the art 9.4T MRI imaging techniques, as well as histopathological analyses to investigate the efficacy of these treatments on biomarkers of microglia activation.
#TRANSLATIONAL RESEARCH ACTIVITIES
#BNAC Collaborates with the Kessler Foundation and UB on Thalamic Atrophy and Aerobic Fitness
MS-related thalamic atrophy is a major biomarker for neurodegeneration and associated physical and cognitive decline, highlighting the importance of exploring ways to restore and maintain function in individuals who present with this consequence of the disease. Aerobic exercise training is one promising approach, but little is known about its potential effects in individuals who present with thalamic atrophy. In collaboration with co-investigators from Kessler Foundation and UB, BNAC's team conducted a cross-sectional study to examine the associations among aerobic fitness, cognitive processing speed, and walking endurance in individuals with and without thalamic atrophy. Subjects comprised 44 fully ambulatory individuals with MS from three randomized controlled trials. Outcomes included aerobic fitness (peak oxygen consumption during graded treadmill exercise), processing speed (Symbol Digit Modalities Test), walking endurance (6-min walk test), and thalamic neuroimaging. Results provided initial evidence for strong and selective associations among aerobic fitness, cognitive processing speed, and walking endurance in individuals with thalamic atrophy. BNAC is currently collaborating with Kessler Foundation to develop randomized controlled trials of aerobic exercise training in the subgroup of MS patients presenting with thalamic atrophy.
#Susceptibility Networks Reveal Independent Patterns of Iron Abnormalities in MS
BNAC PhD candidate Jack Reeves published an important new study on brain iron in the Nov 2022 issue of Neuroimage. He investigated how brain iron homeostasis is necessary for healthy brain function. He postulated that spatially covarying magnetic susceptibility networks determined with Independent Component Analysis (ICA) reflect, and allow for the study of, independent processes regulating iron levels in patients with MS. ICA was applied to quantitative susceptibility maps for 170 healthy individuals aged 9-81 years without neurological disease and a cohort of 120 patients with MS. Two deep gray matter (DGM)-associated "susceptibility networks" identified in the healthy cohort (the Dorsal Striatum and Globus Pallidus Interna Networks) were highly internally reproducible (i.e., "robust") across multiple ICA repetitions on cohort subsets. DGM areas overlapping both robust networks had higher susceptibility levels than DGM areas overlapping only a single robust network, suggesting that these networks were caused by independent processes of increasing iron concentration. Because MS is thought to accelerate brain aging, he hypothesized that associations between age and the two robust DGM-associated networks would be enhanced in patients with MS. However, only one of these networks was altered in patients with MS, and it had a null age association in patients with MS rather than a stronger association. These study results suggest that the ICA network framework increases sensitivity for studying patterns of brain iron change, opening a new avenue for understanding brain iron physiology under normal and disease conditions.
#Dorsomedial Nucleus Free Water Correlates with Cognitive Decline in Parkinson's Disease
This study, published in the March 2022 issue of Movement Disorders, examined the association between cognitive changes in early Parkinson's disease (PD) and an early MRI biomarker of deterioration, the diffusion-based measure of free water (FW). Imaging and cognitive data were collected in 130 PD patients over a period of three years. Thalamic nuclei primarily involved with cognition (i.e., the dorsomedial [DMN] and anterior [AN] nuclei), the nucleus basalis of Meynert (nbM), and the hippocampus were associated with longitudinal cognitive decline in early PD. Thalamic DMN FW changes over 1 year correlated with cognitive changes over both 1 and 3 years. NbM FW changes over 1 year only correlated with cognitive changes over 3 years. Baseline hippocampal FW was associated with cognitive impairment at 3 years. The exploratory comparisons showed DMN FW to be the most promising cognition progression biomarker in early PD that may assist in identifying cognition protective therapies in clinical trials.
#Cholesterol Pathways are Associated with Neuropsychological Outcomes and Narrower Carotid Arteries In MS
In collaboration with the Department of Pharmaceutical Sciences at the University at Buffalo (Dr. Ramanathan), BNAC researchers investigated how cholesterol pathway biomarkers (CPB) are associated with cognitive impairment and carotid artery narrowing in patients with MS.
In a cross-sectional study, Siddiqui et.al. included 174 MS patients and 41 healthy controls. CPB panel included plasma total cholesterol (TC), high-density lipoprotein cholesterol (HDL-C), low-density lipoprotein cholesterol (LDL-C) and the apolipoproteins (Apo), ApoA-I, ApoA-II, ApoB, ApoC-II and ApoE. Cognitive function was evaluated using Symbol Digit Modalities Test (SDMT). SDMT was associated with the interaction terms for HDL-C, ApoB, TC/HDL-C, and ApoB/ApoA-I ratios. CPB associations of SDMT were not abrogated upon adjusting for brain parenchymal volume, suggesting that HDL is associated with cognitive impairment in MS.
In another study, Jakimovski et al. included 99 MS patients and 38 healthy controls. Magnetic resonance angiography and the cross-sectional area (CSA) of the common carotid artery (CCA) was determined at three different levels before the bifurcation (C7, C6 and C5). Additionally, an echo-color Doppler ultrasound was performed and measures of blood flow velocities were derived. Blood samples acquired at the time of the imaging examinations were analyzed and 24-, 25-, 27-hydroxycholesterol (24HC, 25HC, 27HC) and 7-ketocholesterol (7KC) were quantified. Greater 24HC levels were associated with smaller CSA CCA and greater flow velocities in relapsing-remitting MS patients. The findings from this study contribute to the increasing literature suggesting greater cardiovascular disease burden and disturbances in the cholesterol pathways, in MS patients, especially when related to the potential impact of oxidized cholesterol molecules on MS.
#CASA-MS Study Update

In 2022, we completed Phase I of the Comprehensive Assessment of Severely Affected Multiple Sclerosis (CASA-MS) study that focuses on severely affected patients with multiple sclerosis, a population that is seldom studied despite their poor quality of life and the impact of their severe disability on caregivers. Careful evaluation of these patients is rare, giving significance to BNAC's collaboration with residents and staff at The Boston Home, a facility in Boston, Massachusetts for individuals living with advanced progressive neurological disorders, with a focus on MS.
In pursuit of better early identification of severe progression and better treatment and care, the study provides an evidence-based comparison of people whose MS has not progressed with a demographically matched group of severely affected people with MS.
The study acquired imaging and other data from 52 patients in Boston Home and 52 age-, sex- and disease-duration matched MS patients through the Jacobs MS Center, Buffalo, NY.
Abstracts of our Phase I work exploring the identification of indicators and features of severe MS as well as development of more sensitive outcome measures to better monitor disease progression, will be presented at the Americas Committee for Treatment and Research in Multiple Sclerosis (ACTRIMS®) February 2023 meeting.
Funding for Phase I of the multi-year, investigator-initiated study is being underwritten by gifts and grants from individuals and foundations. Donations can be made on BNAC's website.
---
#BNAC Profiles
BNAC boasts a multidisciplinary team of over 50 faculty, staff, students, fellows, as well as a broad group of advisors and collaborators around the world.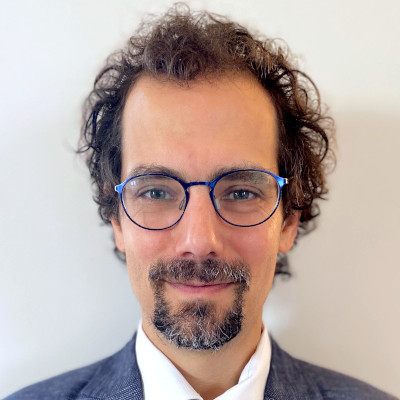 #Niels Bergsland, Director, Integration
Niels Bergsland is the Integration Director at the BNAC and Research Assistant Professor of Neurology at the University at Buffalo. He received his bachelor's degree from the State University of New York (SUNY) at Buffalo (2005) and his master's degree program in computer science at the Nova Southeastern University (2012). He completed his PhD in Bioengineering at the Politecnico di Milano, Milano, Italy on "Advanced MRI techniques in multiple sclerosis: multimodal assessment of WM and GM damage mechanisms" (2016). Since joining the BNAC in 2004, he has been active in the development of the systems, software, and processes used by BNAC personnel. Dr. Bergsland is directly responsible for the planning and execution of many of BNAC's research projects. His research involves the use of multimodal imaging techniques to aid in better clarifying the underlying pathology in neurodegenerative diseases, with a particular focus on multiple sclerosis and Parkinson's disease. He has published over 190 scientific papers in peer-reviewed medical and neuroimaging journals. He has an H-index of 37 and serves on the editorial boards of Journal of Magnetic Resonance Imaging (JMRI), PLOS ONE, Frontiers in Neurology, and the journal of Neuroimaging, where he is the section editor for multiple sclerosis.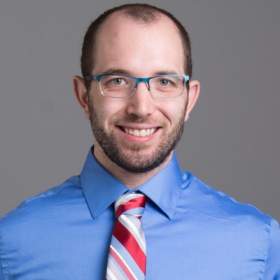 #Jack Reeves, MD/PhD Student
As an advisee to BNAC's Director of Neuroinformatics and UB Associate Professor of Neurology Michael Dwyer, PhD, Jack Reeves is an MD, PhD candidate for the Jacobs School of Medicine and biomedical Sciences. The focus of his graduate work is on drivers of deep gray matter brain iron abnormalities in progressive MS. During his PhD he will test the relationship between acute inflammatory activity and pulvinar iron, evaluate long-term association between compartmentalized inflammation and disease progression, and characterize regional brain iron regulation in healthy individuals and patients with progressive MS. He was selected as a recipient of the Beverly Petterson Bishop and Charles W. Bishop Neuroscience Travel Award.
---
#Advisory Council
The BNAC Advisory Council was formed in the spring of 2011 to provide guidance in addressing current challenges in neurological research, to help clarify directions for new research, and to provide education for those outside the neurological community about what BNAC's research means to the understanding of multiple sclerosis and other neurological diseases.
Chaired by Larry Montani, the Council is comprised of 10 individuals who are well-informed about MS, including many who live with the disease. All share a passion to advance research that addresses the acute desire among people with MS for studies that are relevant, valid, and pursued with the urgency so vital to those afflicted by progressive neurological disorders and disease.
In addition to providing guidance based on their professional expertise, Council members help clarify directions for new research and help interpret BNAC's research for those outside the neurology community. As respected members of BNAC's leadership team, Council members also help guide BNAC's strategic planning efforts, suggest new lines of scientific inquiry, and recently published a paper in the Journal of Neurology informing clinicians about how their patients would like to dialog about brain atrophy.
At the close of 2022, Council members include:
Please meet two members of the Council -- Katherine C. Sacca, EDD and Tracie Jacquemin -- and the Council's liaison to BNAC staff Linda Safran.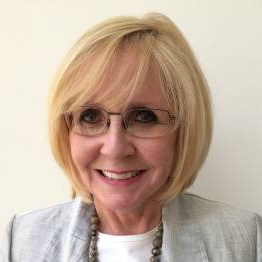 #Katherine C. Sacca, EDD
Dr. Sacca joined the Advisory Council in 2016. She has been reviewing multiple sclerosis scientific, peer-reviewed literature since her diagnosis with MS in 1988. At the time, the prognosis for MS patients was very bleak, with life expectancy estimated to end at 60. Despite progressive symptoms, KC was able to work an additional 23 years in the field of education where she worked as a SUNY full professor, a recipient of the distinguished Chancellor's Award for Excellence in Teaching for the State University of New York. She also worked as a school district administrator, a special education teacher, and wrote and worked on several federal and state research grants, including the position of Principal Investigator/Director on a nationally competitive federal grant.
KC is a founding member of the Board of Directors of Advancing Research in MS. ARMS endorses specific MS studies and raises funds for the research. She and her husband Gerald raised their family in Lockport, NY and now shuttle back and forth from the Los Angeles area. KC was inspired to join the Advisory Council to expand her knowledge about more about current MS imaging research and to help encourage studies that incorporate patient participation and perspective. "Patient-oriented outcomes studies in medicine have had some notable results as patients collaborate with the medical professionals to select research topics, help fine-tune the study designs and participate in dissemination of results. I am enthusiastically impressed that BNAC is seeking input from the Advisory Council about future endeavors."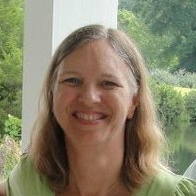 #Tracie Jacquemin
A founding member of the Advisory Council and its first Chair, Tracie Jacquemin continues her service as a board member. She lives in McLean, Virginia with her husband and their three daughters. In addition to her work with BNAC, she is also a board member of the Child Care and Learning Center of Rappahannock County, Virginia. Tracie also volunteers with the Kenya Education Fund, and the Suzuki Association of the Greater Washington Area. An alumna of Duke University where she received her BA, she also earned an MBA from Vanderbilt University. In 1999, after working in banking and commercial real estate for ten years, Tracie was diagnosed with multiple sclerosis. She then became a certified Montessori teacher and worked as an educator for many years.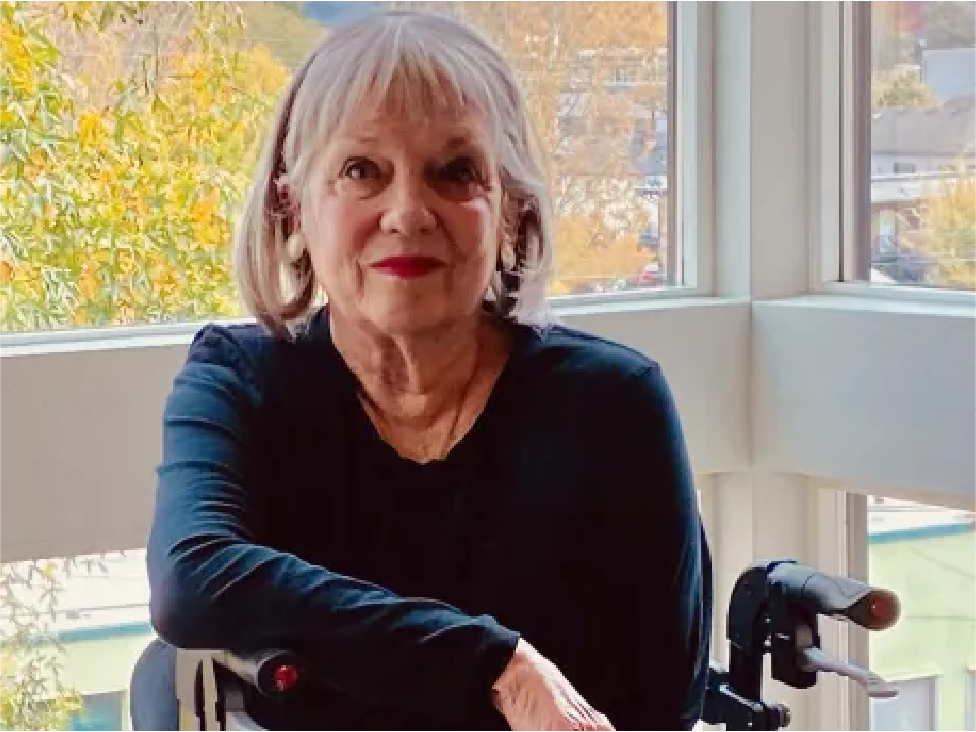 #Linda Safran
Smart. Creative. Indefatigable. Optimist. There certainly are more ways to describe BNAC's long-time friend and fundraising consultant, Linda J. Safran. Yet none may be more descriptive than commitment. Linda's own turn at living with multiple sclerosis began many years ago. So, it was with characteristic enthusiasm and unrelenting creativity and energy that she began to apply her decades of fundraising expertise to the cause of advancing research and knowledge to help others living with the disease. She found the perfect platform in service to BNAC in her hometown of Buffalo, NY, when she initially volunteered as a clinical trial participant in a patient-centered, investigator-initiated study in 2009.
She quickly began to attract and guide individuals and foundations to provide financial support for BNAC's breakthrough neuroimaging research, joining the team as a development consultant in 2010. Over the years since, she served as Development Director at the Jacobs Neurological Institute at the University at Buffalo, and then as Director, Constituent Relations for Neurology, University at Buffalo School of Medicine and Biomedical Sciences. To date, Linda has helped raise $1.5 million for BNAC from donors all over the world.
In 2011, Linda's dream of incorporating the perspectives of people with MS into the research process began to become real with the creation of the BNAC Advisory Council.
In 2022, as the first phase of a private fundraising campaign in support of the CASA-MS study drew to a close, Linda stepped back from BNAC's day-to-day fundraising leadership and remains an important and unyielding patient advocate, liaison to the Advisory Council, and one of BNAC's most notable friends.