LINDA J. SAFRAN, CFRE, MARKS 14 YEARS OF EXTRAORDINARY SERVICE TO BNAC AND PEOPLE WITH MS
Thursday, November 17th, 2022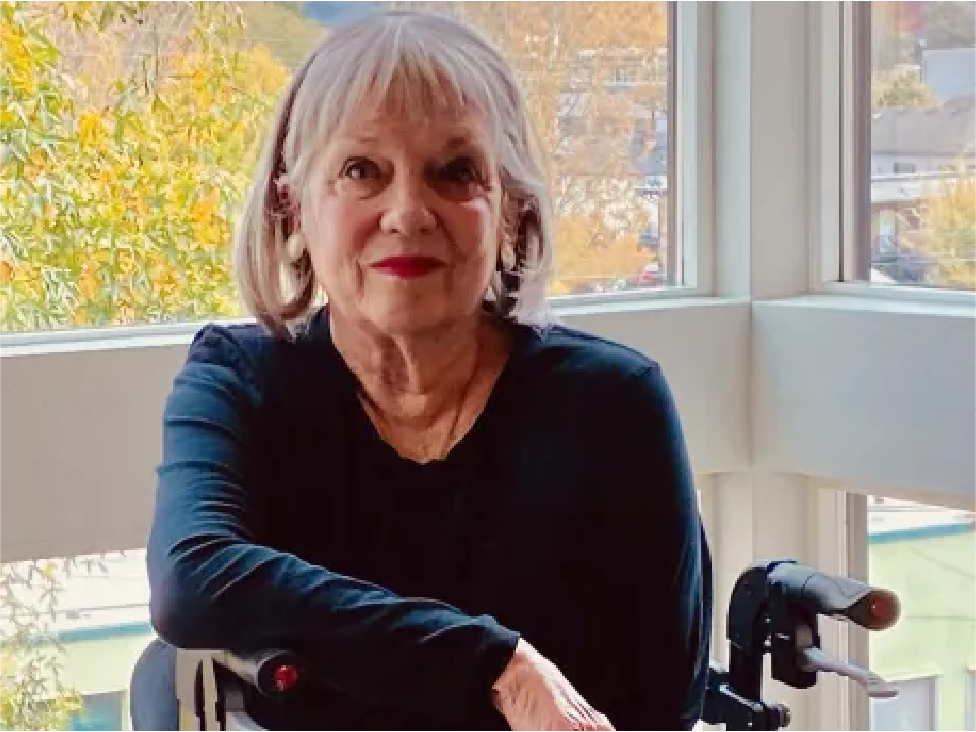 Smart. Creative. Indefatigable. Optimist. There certainly are more ways to describe BNAC's long-time friend and fundraising consultant, Linda J. Safran. Yet none may be more descriptive than commitment. Linda's own turn at living with multiple sclerosis began many years ago. So, it was with characteristic enthusiasm and unrelenting creativity and energy that she began to apply her decades of fundraising expertise to the cause of advancing research and knowledge to help others living with the disease. She found the perfect platform in service to the Buffalo Neuroimaging Analysis Center in her hometown of Buffalo, NY, when she initially volunteered as a clinical trial participant in a patient-centered, investigator-initiated study in 2009.
She quickly began to attract and guide individuals and foundations to provide financial support for BNAC's breakthrough neuroimaging research, joining the team as a development consultant in 2010. Over the years since, she served as Development Director at the Jacobs Neurological Institute at the University at Buffalo, and then as Director, Constituent Relations for Neurology, University at Buffalo School of Medicine and Biomedical Sciences. To date, Linda has helped raise $1.5 million for BNAC from donors all over the world.
In 2011, Linda's dream of incorporating the perspectives of people with MS into the research process began to become real with the creation of the BNAC Advisory Council. In addition to providing guidance based on members' professional expertise, the Council helps clarify directions for new research, and helps interpret BNAC's research for those outside the neurology community. As respected members of BNAC's leadership team, Council members also help guide BNAC's strategic planning efforts, suggest new lines of scientific inquiry, and recently published a paper in the Journal of Neurology informing clinicians about how their patients would like to dialog about brain atrophy.
Chaired by Larry Montani, the Council is comprised of 10 individuals who are well-informed about MS, including many who live with the disease. All share a passion to advance research that addresses the acute desire among people with MS for studies that are relevant, valid, and pursued with the urgency so vital to those afflicted by progressive neurological disorders and disease.
Montani credits Linda with the inspiration for the Council and marvels at her infectious energy. "As the Council has matured and found its place alongside Dr. Zivadinov and his team of talented researchers, much credit for our strong patient-centered focus goes to Linda," said Montani.
In its desire to encourage and recognize BNAC researchers, the Council created the Center's first endowment fund from which the Marc Stecker Award for Excellence in MS Research is given. Today, the patient perspective is imbedded in BNAC's culture to a degree that may be unique among imaging centers. Linda believes that researchers' knowledge about what living with multiple sclerosis is like provides an "X factor" that she hopes gives BNAC an important edge in discovering how to better treat and cure MS.
"Linda is one-of-a-kind," said BNAC Center Director Robert Zivadinov, MD, PhD. "There is no one with more energy, more ideas, and a greater desire to help people with MS. We have been blessed to have her as an integral part of our team."
As the first phase of a private fundraising campaign in support of BNAC's investigator-initiated CASA-MS study draws to a close, Linda will step back from BNAC's day-to-day fundraising leadership, and remains an important and unyielding patient advocate, liaison to the Advisory Council, and one of BNAC's most notable friends.
Since 2014, Linda has been serving BNAC from her home in Portland, OR. In 2010, she returned to Buffalo from Baltimore to begin working full time for BNAC. In Baltimore, she served as Executive Director of the Maryland Family Home and Community Care Foundation for 15 years and as a development consultant. Prior to that, she held senior level development roles with Johns Hopkins Hospital and University, the Enterprise Foundation, and Episcopal Social Ministries, among others. After earning her Bachelor's degree from the University of Michigan, Linda served as a Peace Corps community organizer in Brazil.
Click here to read about Linda's own journey with MS.