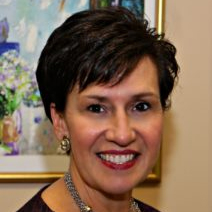 Christine Reilly
Christine Reilly is The Boston Home's new President and Chief Executive Officer. An experienced long-term care leader, Christine has been the Executive Director of Spaulding Nursing & Therapy Center in West Roxbury. The facility is part of the Partners Healthcare System.
Ms. Reilly received her B.S. in Healthcare Administration from Stonehill College. She is a member of the Massachusetts Senior Care Association Board of Directors.
"Christine is a focused and thoughtful leader who understands both the challenges and opportunities The Boston Home faces in the years ahead. The search committee is confident her thoughtful leadership style, engaging manner and commitment to those we serve provides the right fit for The Boston Home," stated Karen Quigley, TBH Board Member and Chair of the Selection Committee.
As a Council member, Christine will work with BNAC on an upcoming joint collaboration project called Comprehensive Assessment of Severly Affected People with Multiple Sclerosis (CASA-MS) patients.