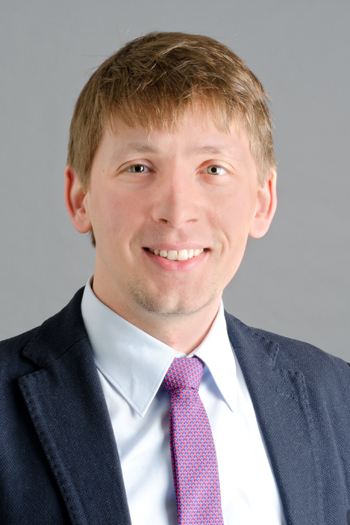 Ferdinand Schweser, Ph.D.
Director of Sequence Development
Ferdinand Schweser is the Director of Sequence Development at the Buffalo Neuroimaging Analysis Center (BNAC), and Assistant Professor of Neurology, Radiology, and Biomedical Engineering at the University at Buffalo. Dr. Schweser also serves as Technical Director for the Center for Biomedical Imaging, one of the Cores of UB's Clinical and Translational Science Institute. Dr. Schweser is an internationally recognized expert in quantitative magnetic resonance imaging (MRI). He received his Ph.D. in MRI physics from the Friedrich Schiller University Jena in Germany (2012). Dr. Schweser co-developed a novel MRI method for the measurement of iron, calcium, and myelin in the brain that is used in numerous neuroimaging labs around the world (quantitative susceptibility mapping, QSM). Dr. Schweser's team at BNAC works on the technological advancement of MRI to provide more accurate and reliable measurements of tissue pathology from mice to humans. A focus area of his team is the solution of physical equations that govern the MRI signal using cutting-edge computational techniques such as artificial intelligence (AI). His translational research at BNAC aims to improve the diagnosis and treatment of neurological diseases by providing novel insights on the biological underpinnings of pathology through the application of QSM and other advanced imaging techniques. Specific highlights of this work are the recent discovery of a progressive decline in tissue iron within the thalamus of patients with multiple sclerosis, and a new AI-based imaging technique that will improve the assessment of pathology in the white matter. Dr. Schweser has published more than 50 scientific papers in peer-reviewed technical and medical neuroimaging journals, including several seminal papers. His work is being cited more than 600 times per year (2019), and he has an H-index of 23.