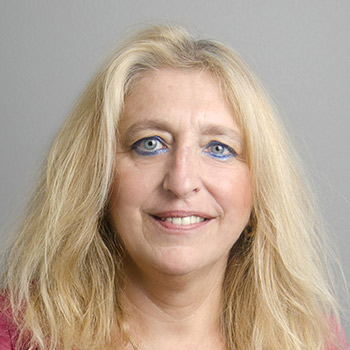 Bianca Weinstock-Guttman, MD
Clinical Advisor
Bianca Weinstock-Guttman, is a professor of Neurology at the State University of New York at Buffalo. Her clinical practice is devoted to the comprehensive care of adults and children living with multiple sclerosis (MS) and other demyelinating disorders. She directs the Jacobs Multiple Sclerosis Center for Treatment and Research at UBMD Neurology; the clinic offers state-of-the-art diagnostic and therapeutic interventions for MS patients and for patients with other autoimmune diseases affecting the central nervous system. The clinic provides a full spectrum of support services to patients including, but not limited to neurocognitive assessment, physical and occupational therapy and social work services that help both patients and families. Additionally, she serves on hospital inpatient service several times a year.
She also directs the Pediatric Multiple Sclerosis Center of Buffalo, one of the initial six centers of excellence established by the National Multiple Sclerosis Society. In addition, she serves as executive director of the New York State Multiple Sclerosis Consortium (NYSMSC), one of the largest MS registries in the nation. Dr. Weinstock-Guttman collaborates closely with BNAC in all aspects of research and treatment of multiple sclerosis.
Her research interests are aimed at better understanding the heterogeneity of MS, identifying predictors of disease progression with a primary focus on genetic and environmental interactions and influences on MS disease phenotype. She is also interested in response to therapy, e.g., influences on physical and neurocognitive status. Pediatric MS, an insufficiently explored subject, is an important area of my clinical and research interests and is part of a well-established national research network via the pediatric MS centers of excellence of the National Multiple Sclerosis Society. More recent foci of her research include understanding the cholesterol link to MS and its influence on the pathobiology of MS, bone health and exercise programs for patients with MS and aging: patient characteristics and biomarkers associated with, and predictive of improved quality of life and/or MS disease stabilization in MS aging. Dr. Weinstock-Guttman has published more than 450 peer-reviewed manuscripts and has an H-index factor of 87.